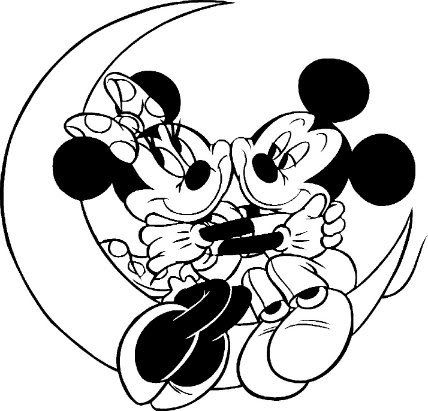 Yesterday I found a mouse in my kitchen. No clue how long the little rascal has been running around my house Tom and Jerrying it up with my fat lazy cat named Puppy. My boyfriend is suppose to pick something up to get it out of the house tonight on his way home from work. While I am fine with the kind of mouse you find on the Disney channel when it comes to a real life mouse in my kitchen it feels more like little Mickey has turned into A scary tiny monster that reminds me more of this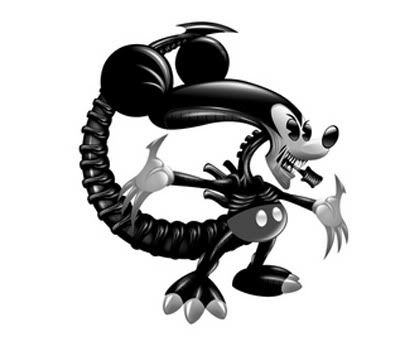 then anything else. Not that I hate mouses but the thought of the little rodent making itself at home and eating and ruining my groceries while spreading its germs and waste everywhere disturbs me more then I can stand.
On another note. I have finally stopped paying the bills at my Aunts house where I was living after I left my husband. See what had happened when I decided to leave I didn't really have a plan. I knew I was going to ask my aunt if I could stay at her house (my grandparents house) while I figured it out, she is widowed and her kids are grown she gets kind of lonely and we where pretty close. She also lived a convenient block away from my work.
So what had happened when I asked her if I could live there she said it was very convenient for her because her son had gotten another DWI and lost his licence (His wake up call now he is in AA.) and she was going to have to live in fort worth for a year so she could drive him to work and was going to need someone to take care of the house and collect her mail.
So I moved into my aunts house and exactly a year later I was able to afford and furnish my own apartment along with paying for the divorce. I also sold my car to my ex friend for 800 dollars. So a year later I moved out and my Aunt is still saying can you take care of the bills just one more month so far for four months she tried for five but I had to put my foot down.
My friend just recently paid me the full 800 and people I have to tell you never sell a car to your friends. She kept putting off paying me got an eviction notice twice she lives in the same apartments as me and would go on and on about how she doesn't have any money but then rent to own an entire bedroom set and new couches right in front of me, and buy new clothes all the time. She offered (I didn't ask) to pay me an extra two hundred dollars for being so patient on the car.
So to start off I would give her rides all the time and shed ask to borrow the car to go out of town to do work stuff so she could get a promotion, I said okay because I knew with more money shed be able to pay me faster. Eventually I just let her use the car and give me rides when I needed them while she paid off the car because I was losing a lot of sleep because she needed to go a lot more places then I did and my boyfriend would occasionally let me borrow his car. So she takes over my car (I'm still paying for the insurance) and she puts all this work into the car (that she hasn't finished paying for) and stops picking me up from work and leaving me stranded and stops answering her phone calls after she paid me 700 (I'm still paying the insurance and its been like a year at this point).
When she starts leaving me stranded and I think about how long I have been paying insurance on a car I get no use of and how at this point I have actually lost money on selling my car I start to get mad. I confront her I ask her when she plans on paying me. She asks how much she owes like do I expect her to pay 100 more or 300 more so I told her 300 more. A month passes and she pays me 100 dollars and I cancel the insurance she tells me she will pay me the rest in two weeks. A month later she still owes me 200 dollars.
I told her she would have to pay to switch the car in her name. That is would be 125 dollars. She was like can I just pay you the 100 then and use the other 100 for switching the tittle. I get mad but nicely tell her no at the risk of our friendship. I had to work with her five minutes after I told her in text that this wasn't acceptable. When I get there I see her like angry crying on her phone trying to text me back. (She is one of my bosses) she comes up to me and says in a shouting condescending way Don't worry about it I'll get it. She tried to bring up how much money shes put into the car just to keep it running and how she hasn't paid off yet. She actually told me all the money shes put into the car, and that with how much money she has paid me is equal to what she was going to pay me 1000 and also equal to the amount of insurance money I put into that car while she drove it into the dirt over the year. I'm so tired of people taking advantage of me and acting like I'm being unreasonable when I'm having to put my life on hold because I don't have any extra money.
I finally stopped letting my friends and family run over me. It took a long time like it did leaving my husband. But I feel free-er, I have been able to save a little money now that I am not paying my aunts bills anymore. I think I will finally be able to start my certification course this coming month. My ex-friend still owes me money but I didn't let her try to cheat me out of one hundred dollars. End of rant.
Now I leave you with some folk music. Describing my duplex that I am pretty fond of and apparently mice are too.